Our Winery & Restaurant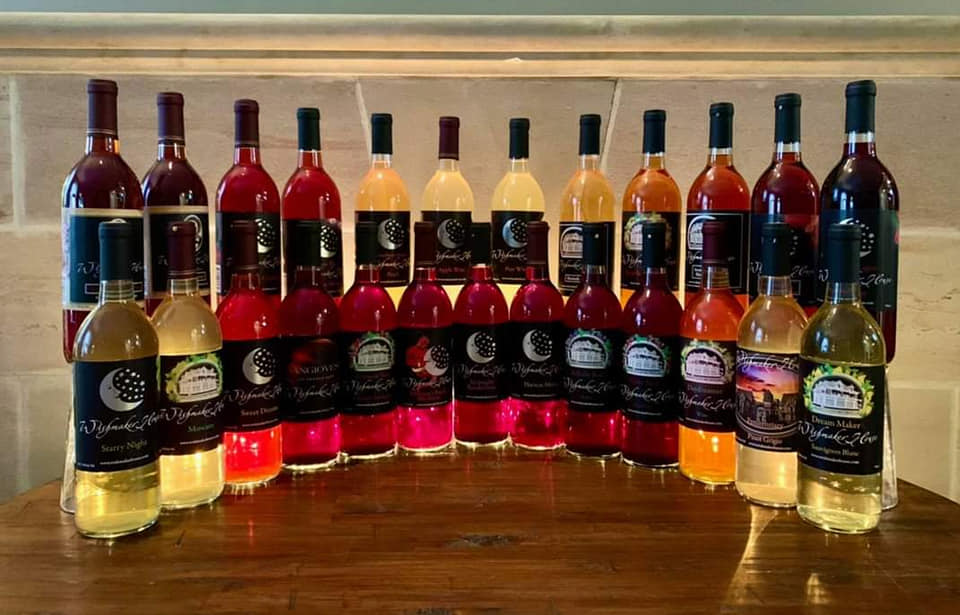 An Ohio winery was never in the Smith's (previous owners) plans, but sometimes things just happen! Before they purchased/renovated the Wishmaker House, their plan was to create a relaxing, enjoyable environment for locals and guests to enjoy in the evenings. Because the number of liquor licenses is restricted by a percentage of county population in Ohio, there were no liquor licenses available in Bellville, so they had to think outside the box! Ohio law states that if you "produce" alcohol on premise, you are automatically entitled to a liquor license.
Thus, Wishmaker House Wines were born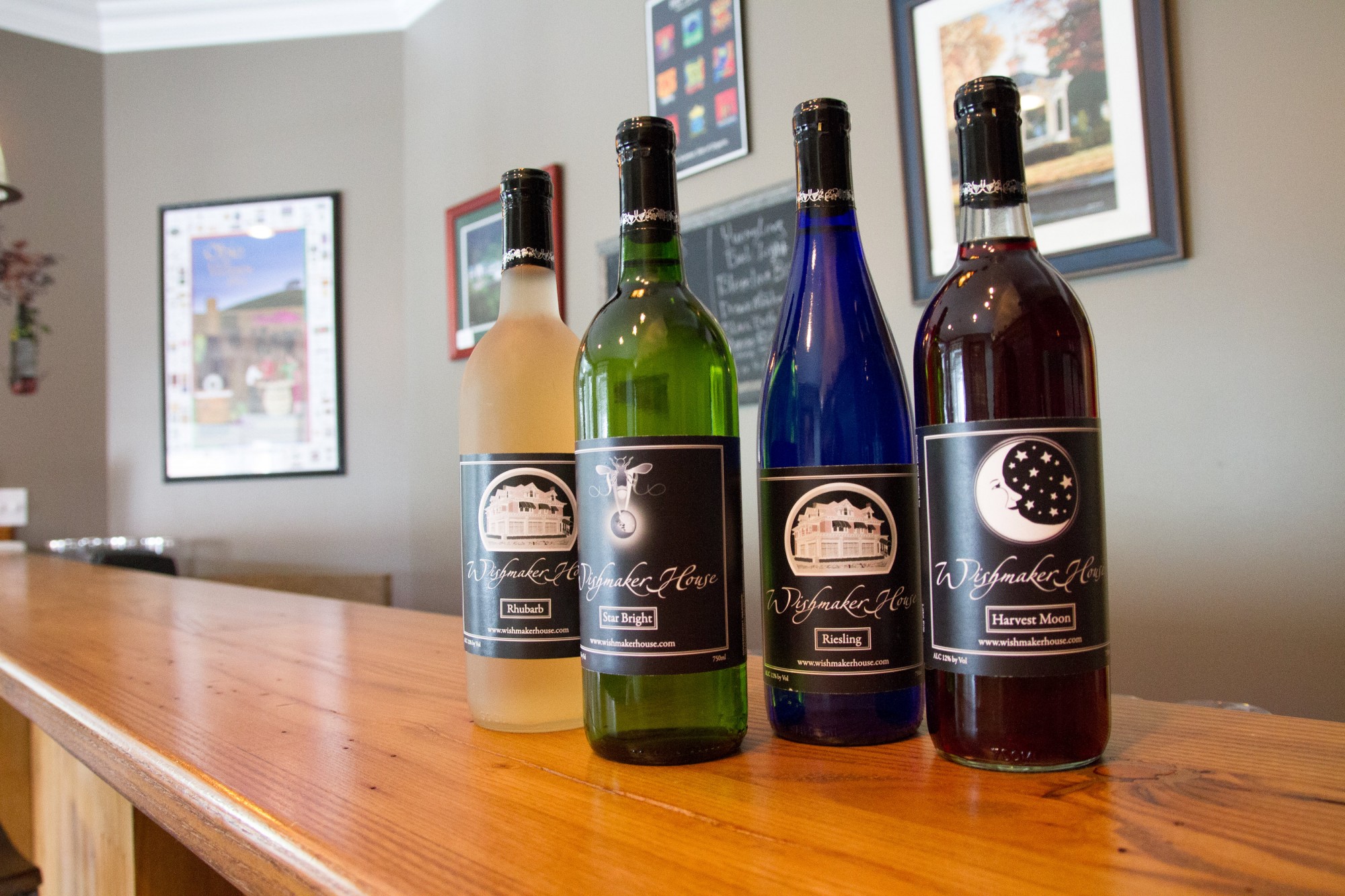 During our purchase process of The Wishmaker House, Vic Swisher (original vintner) asked Donnie VanMeter if he would be interested in learning the wine production process. The whole winery side was not of much interest to Donnie. You see, Donnie does not like alcohol but, after a very short time, wine became Donnie's passion. Donnie had quite a heavy burden to carry on when it came to Wishmaker's wine reputation. Vic had made some pretty impressive wines. At the 2015 Ohio Wine competition he received a double Gold for our Moscato (the highest award) and a silver medal for our Rhubarb and Starry Night. Vic continued to guide Donnie through the process for about a year after purchase.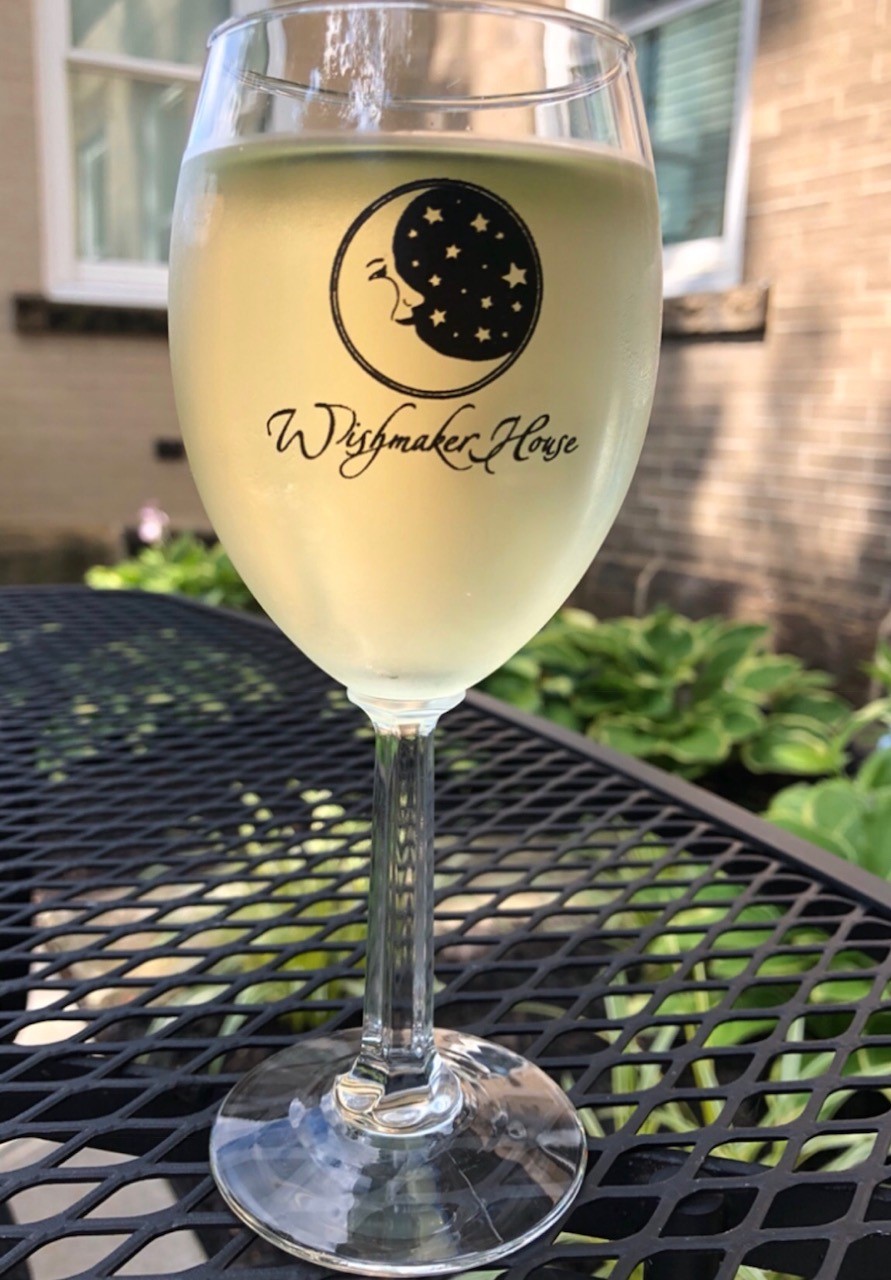 At this point, Donnie had become a vintner in his own right.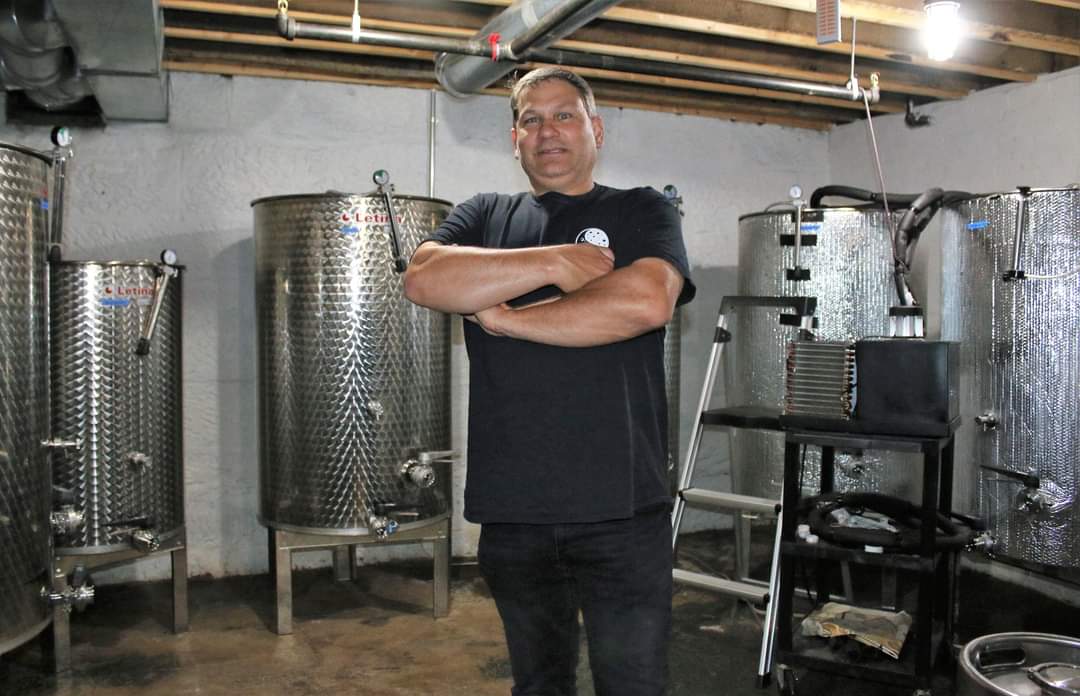 A lot of research was involved and we have spent many weekends visiting wineries, talking with owners and staff, and taking tours to see how other wineries operate.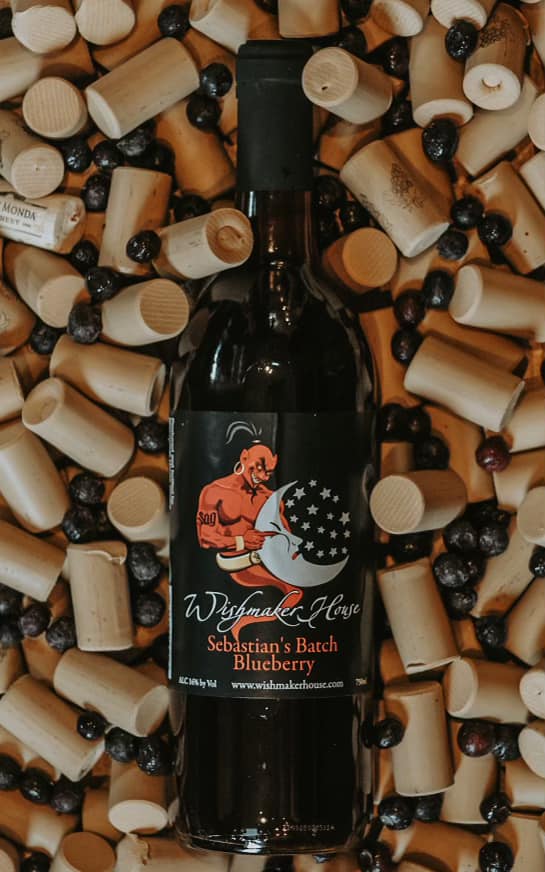 Donnie has now produced several of his own award winning wines. We have gone from Vic's original 11 wines to 32 at present to include our famous Sebastian Bach's Blueberry!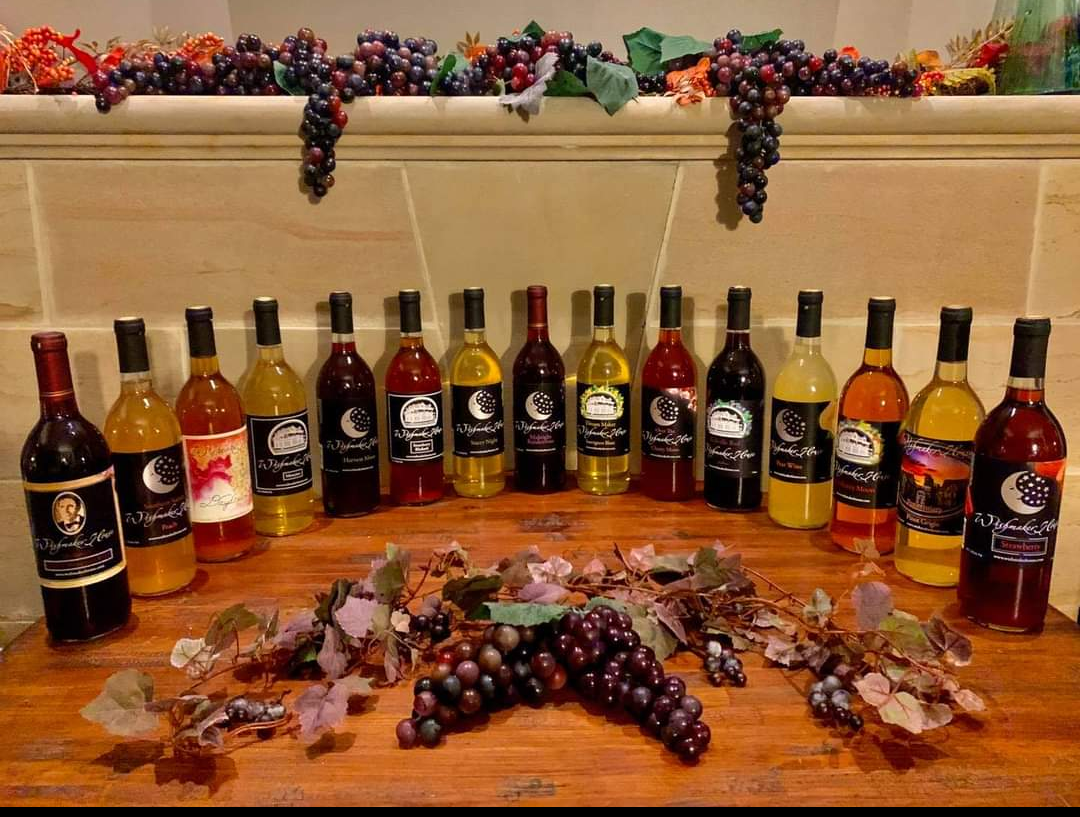 From time to time we still get a visit from Vic to see how we are progressing. He has seen the winery move beyond his dreams. We would like to think that he is proud of us and what we continue to accomplish!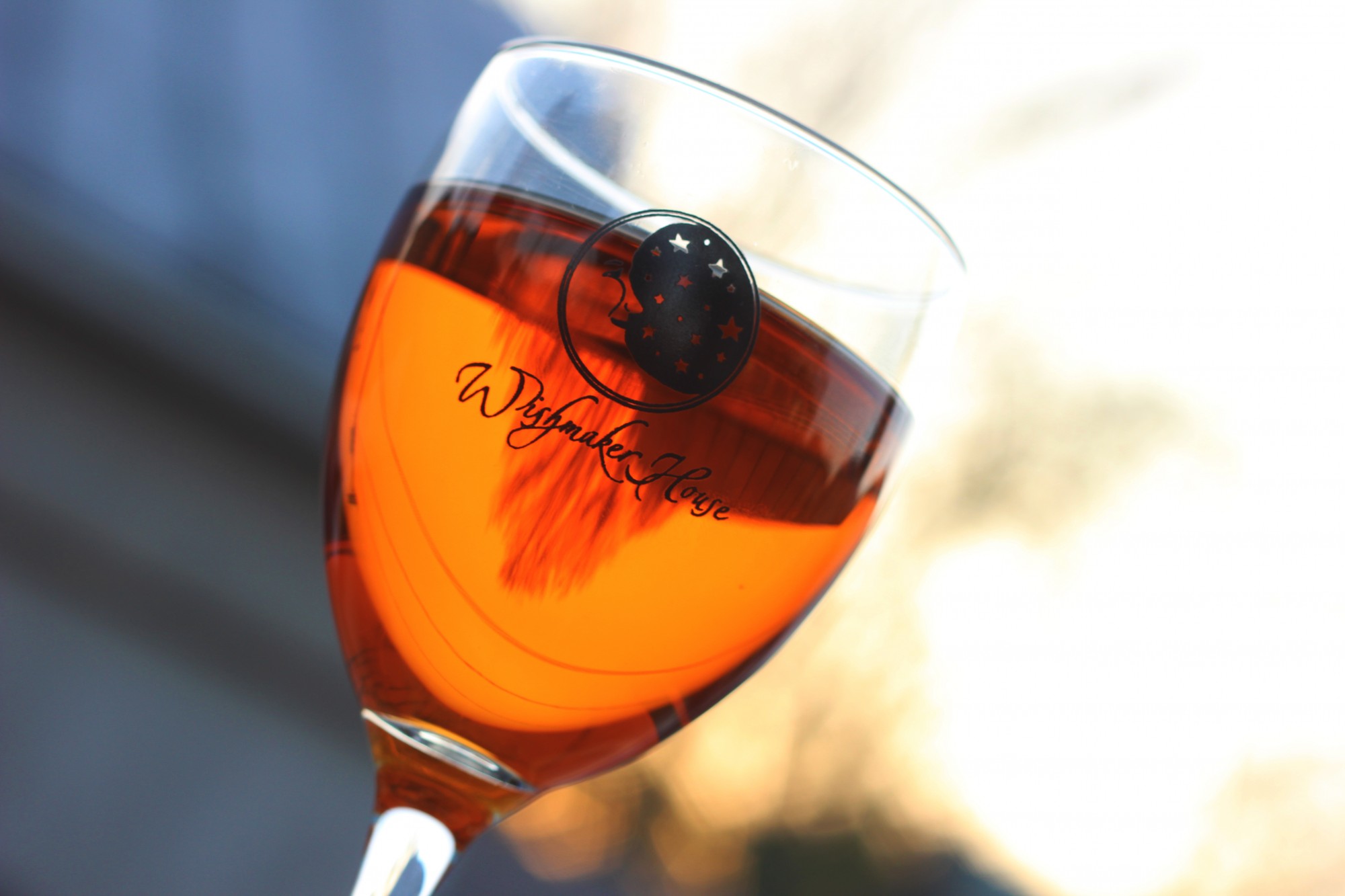 Upon purchase in 2018, Wishmaker produced 1000 gallons of wine a year. Donnie now produces over 5,000 gallons of wine per year. All of our wine is made from crushed fruit grown in either Ohio or New York with the exception of our Malbec.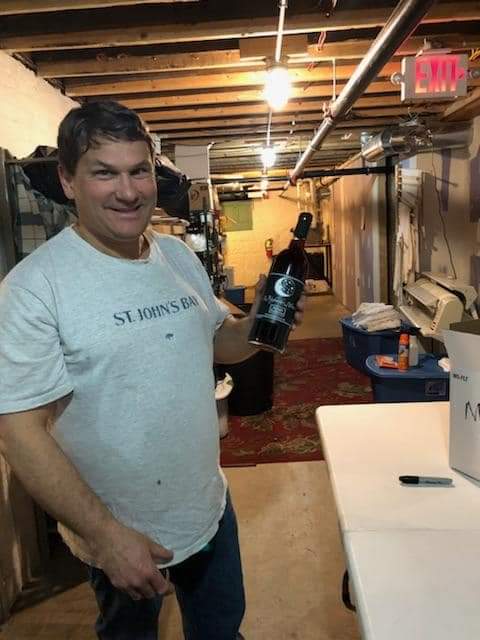 When it comes to grape wines, we currently specialize in regional varietals such as Niagara and Concord. But, The Wishmaker House is known for its sweet fruit wines. Very few in Richland County would argue that we stand among the best when it comes to our fruit wines.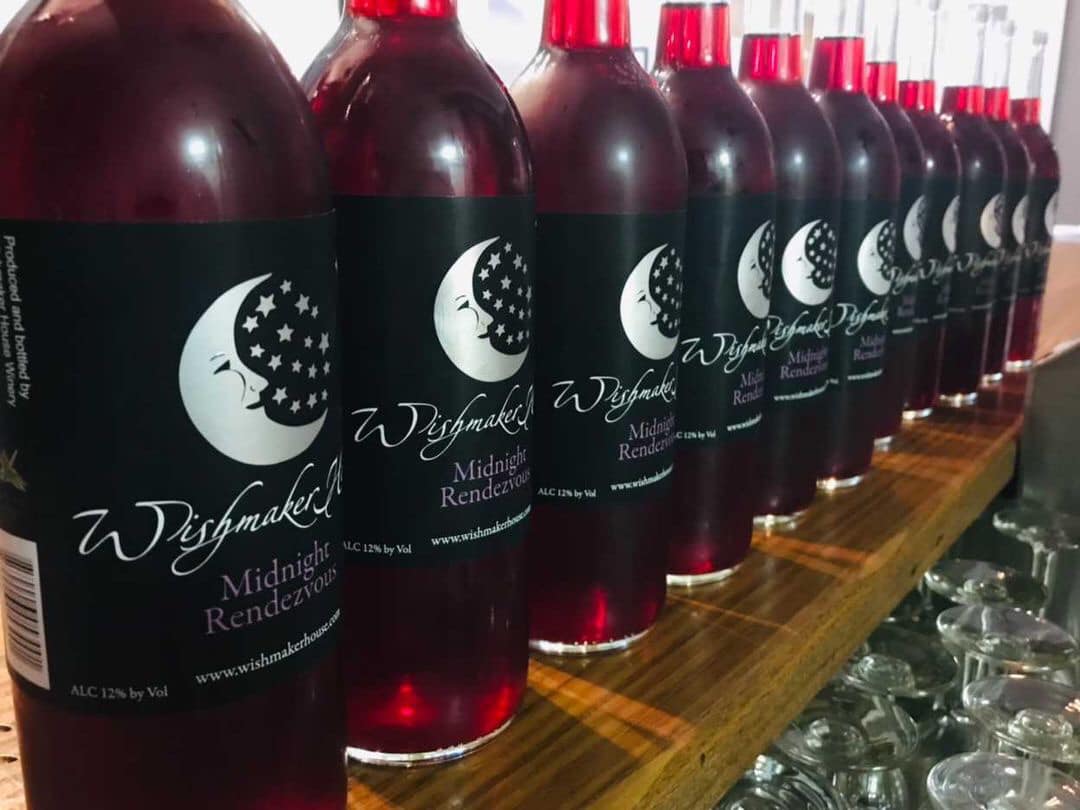 Winery Hours of Operation
The winery is open Wednesday through Saturday 11:00 a.m. to 9:00 p.m.
_____________________________________________________________________
Wishmaker Restaurant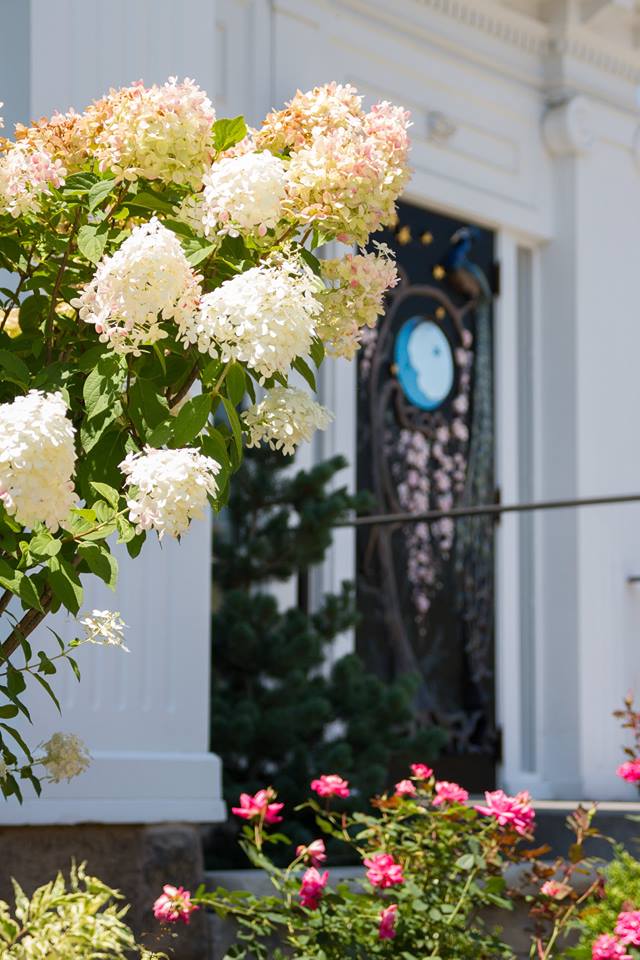 Wishmaker is also a full-service restaurant! Serving delicious food with a focus on fresh and local ingredients. We are very excited to be able to share our restaurant with the public!
Whether it is enjoying spending an evening in our dining room or taking in the fresh air enjoying our garden oasis patio. Looking for a unique dining experience? Dine in our heated and individually decorated Igloos!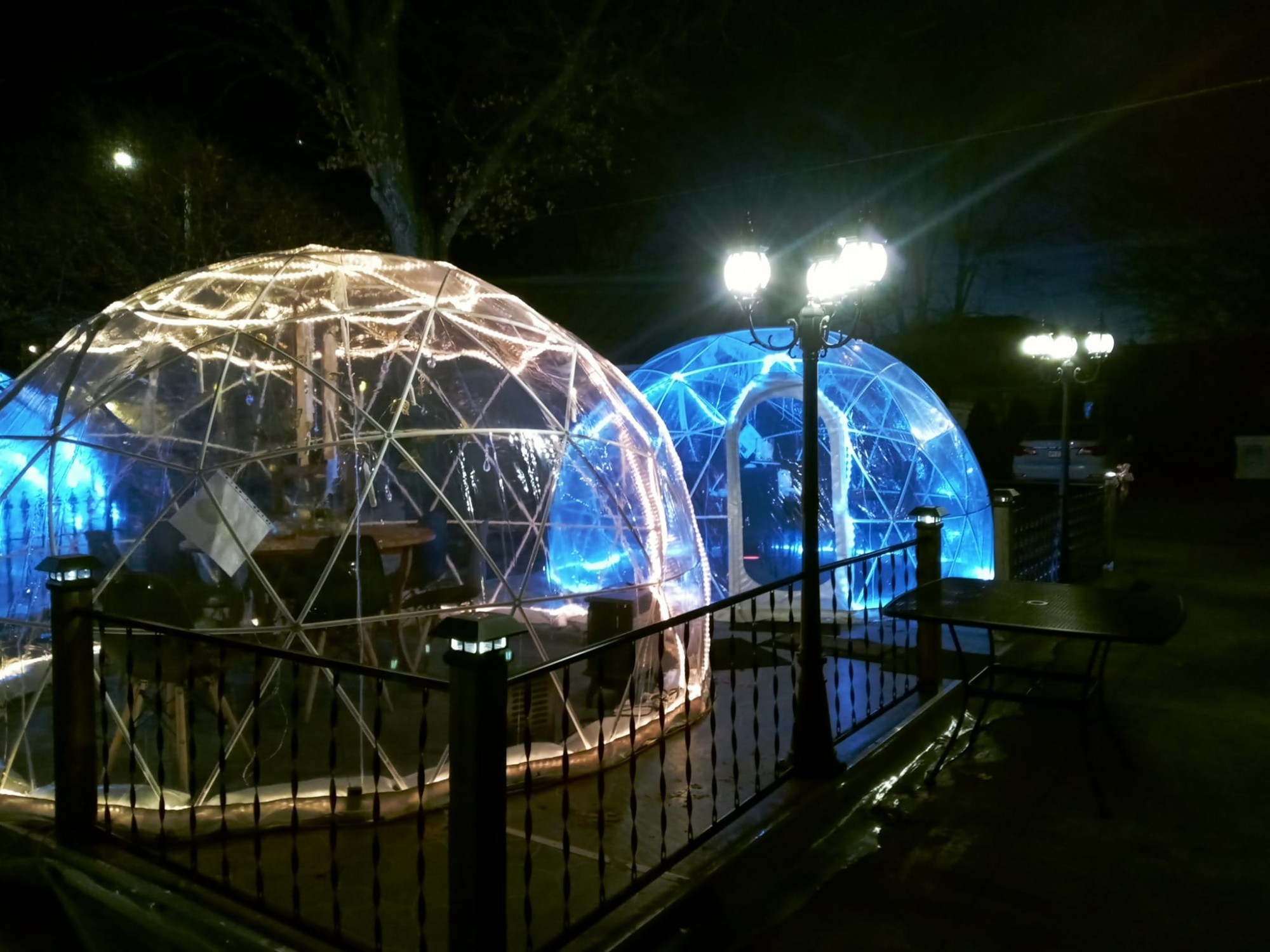 Stop in and see what it's all about and enjoy some really great seasonal salads!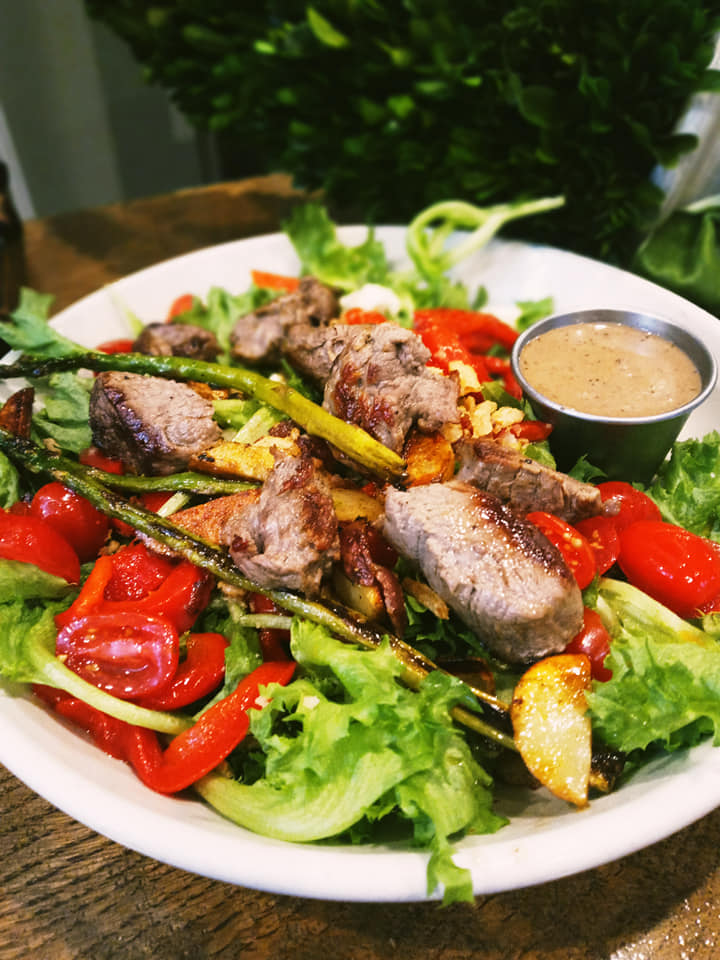 Try any of our house made soups, sandwiches, flatbreads, angus burgers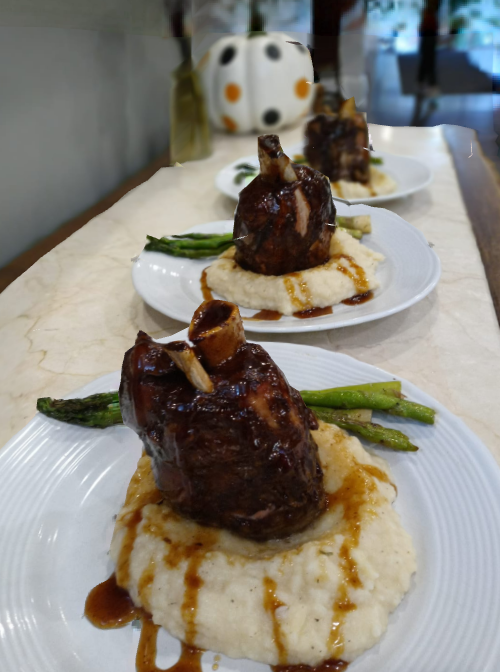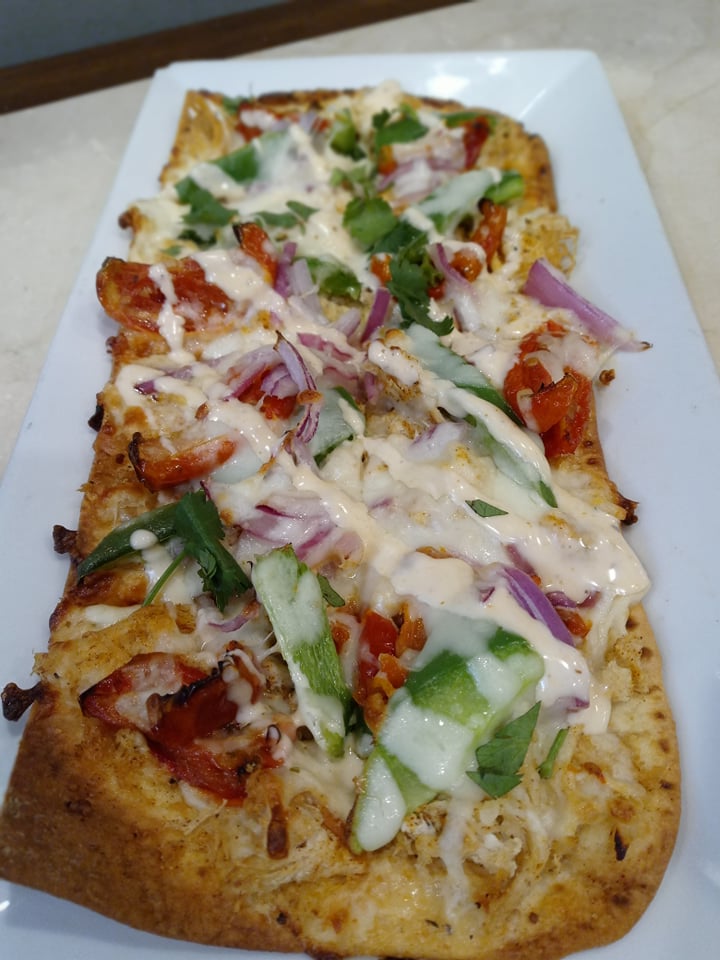 And of course, a trip to the Wishmaker is not complete unless you save room for a slice of our gourmet cheesecakes!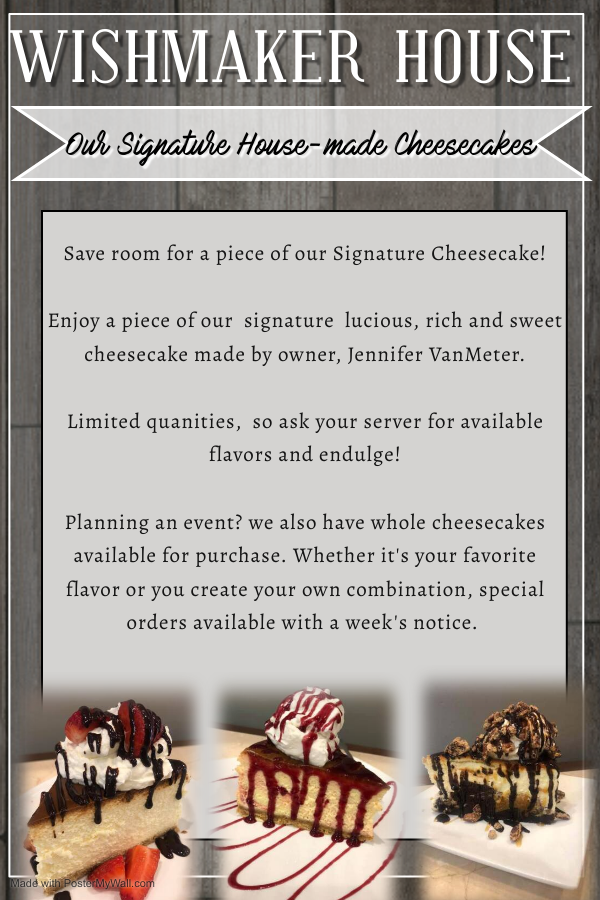 Our house made cheesecake creations are baked weekly by Jennifer Van Meter. One cheesecake takes approximately four hours from beginning to end. Jennifer makes roughly 75 to 80 gourmet cheesecakes a week for all to enjoy!
_______________________________________________________________________
NOW OFFERING SUNDAY BRUNCH!
Join us every Sunday from 10:00a.m. to 1:00 for our Viva La'Brunch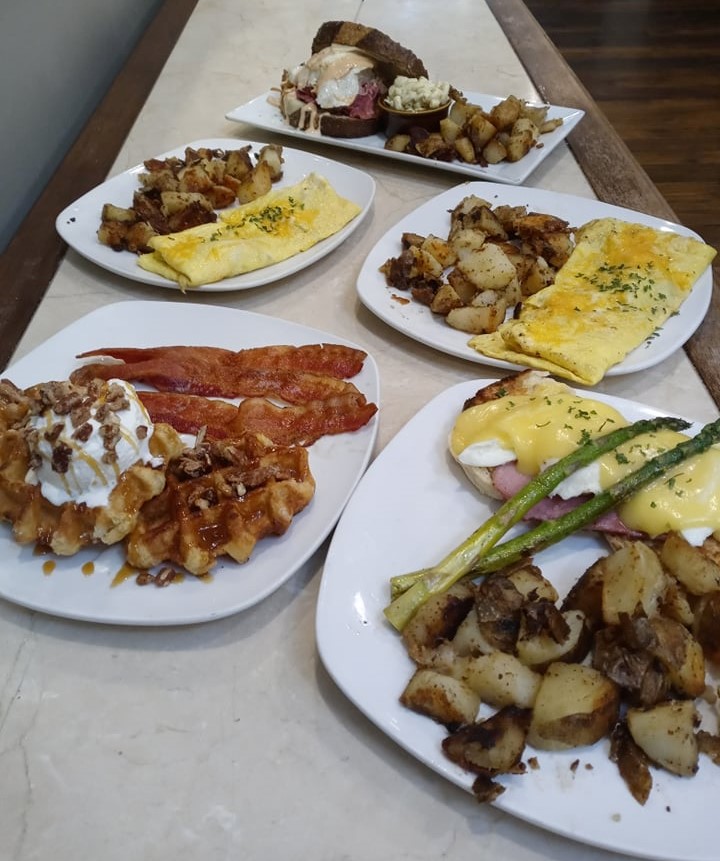 Reservations are not required; however, they are appreciated to ensure seating availability.
419-886-9463
***NOTE***
Our credit card provider does charge all Wishmaker guests a 4% credit card fee
on all purchases paid for by credit card