The Old Franklin Church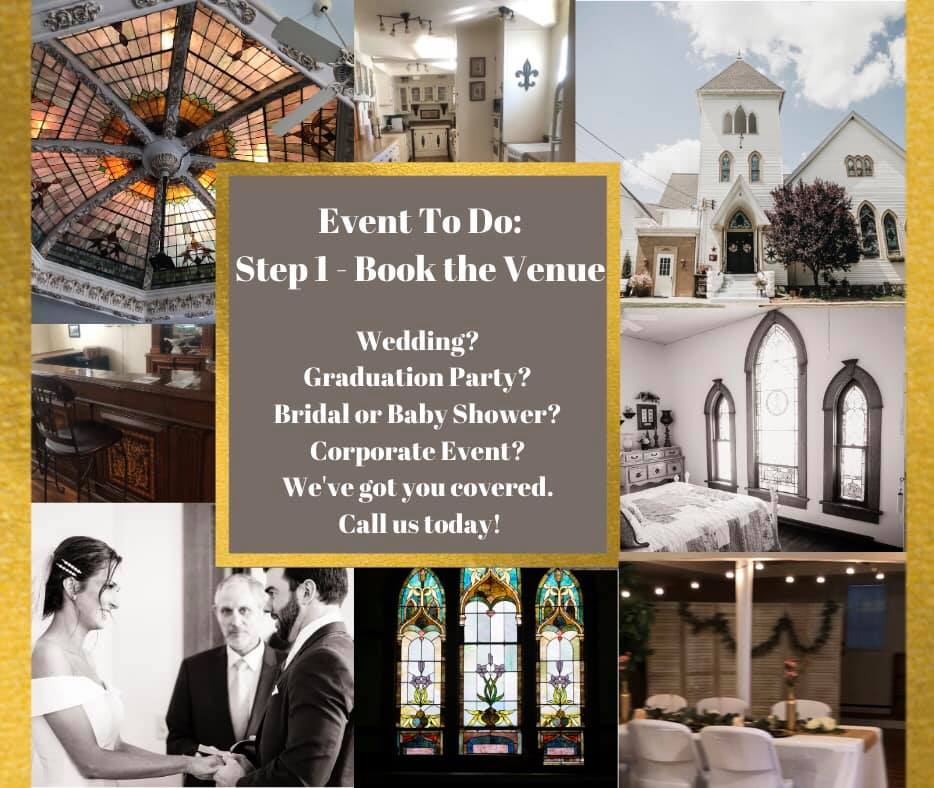 Nestled in the hills north of Mansfield, Old Franklin Church Wedding and Event Space, is the clear choice for those looking for a memorable spot to hold their event.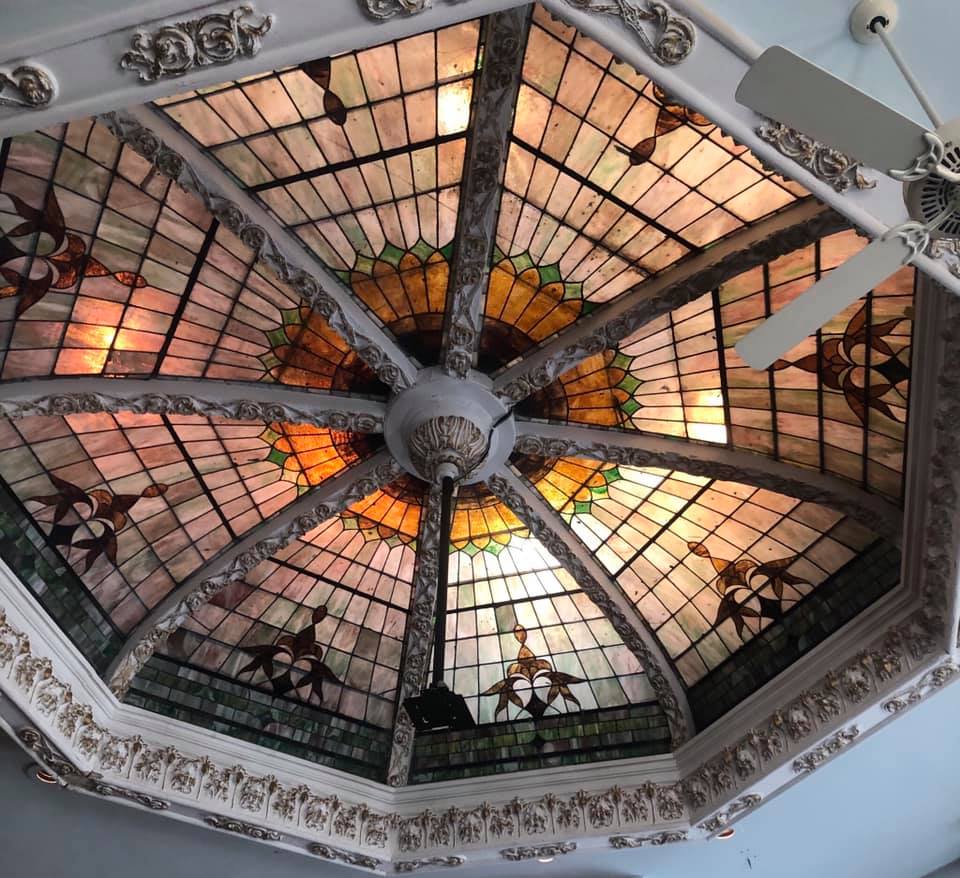 Between the sanctuary, a 125-occupant event space and our beautiful air B&B/parlor, you will have everything you need to make your event unforgettable.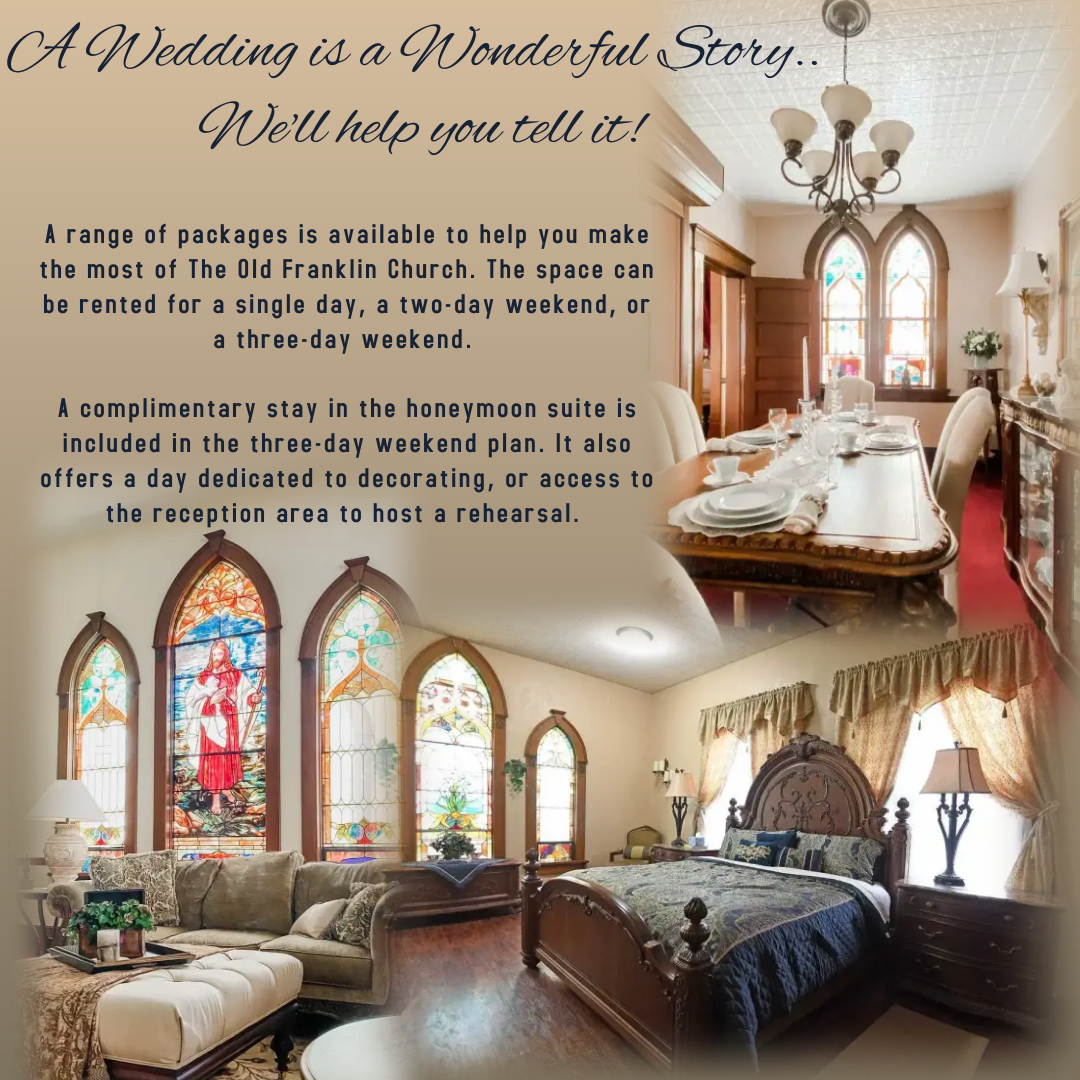 Whether you choose to make it simple, with little assistance or grand, with the use of our fabulous staff, you will be glad you chose us. Coupled with the resources of The Wishmaker House, you will not find a more capable venue of this size.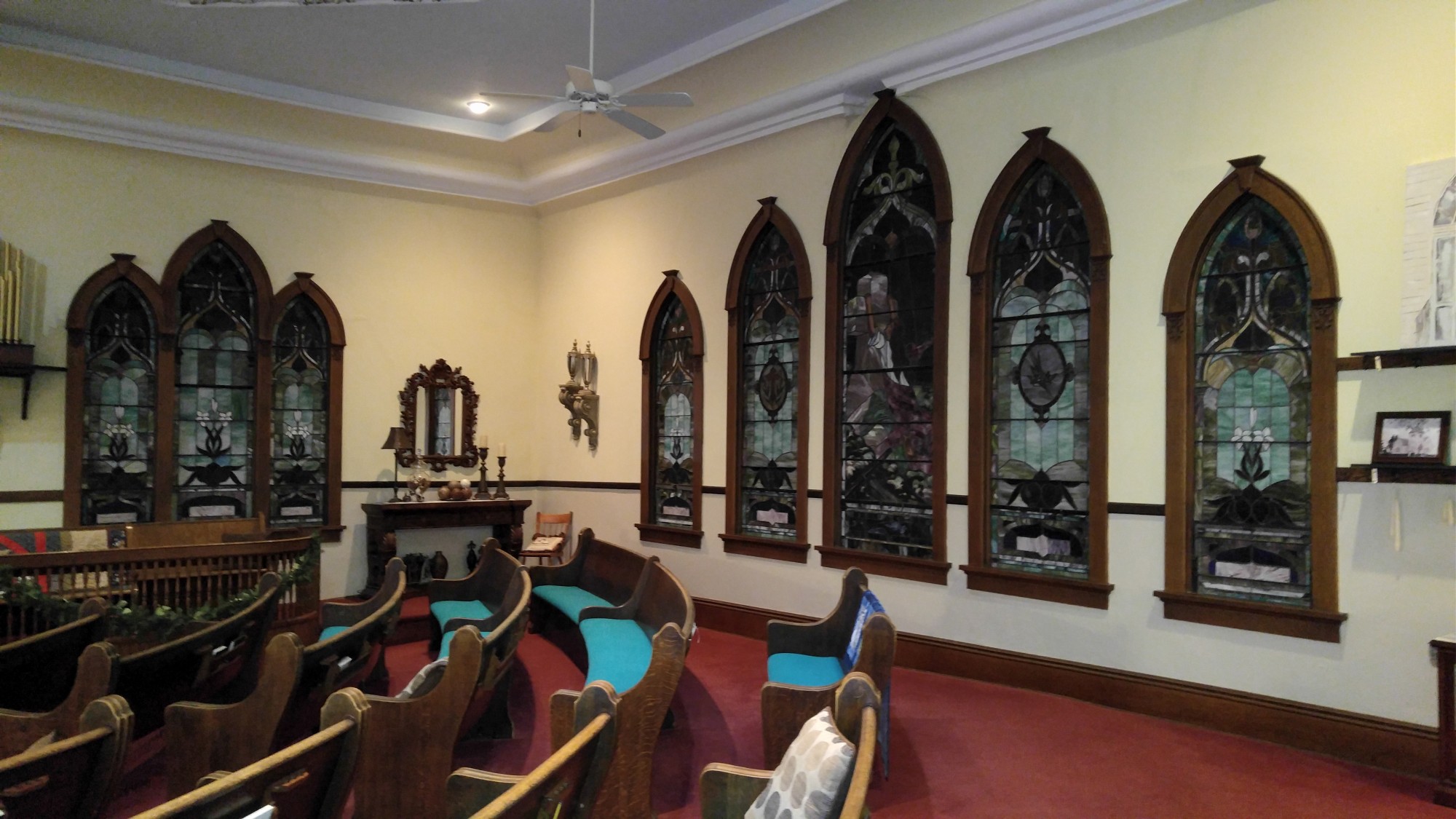 This 1906 jewel still has the original pews, as well as the most gorgeous stain glass windows in the area. Breathtakingly beautiful furnishings fill the spaces throughout.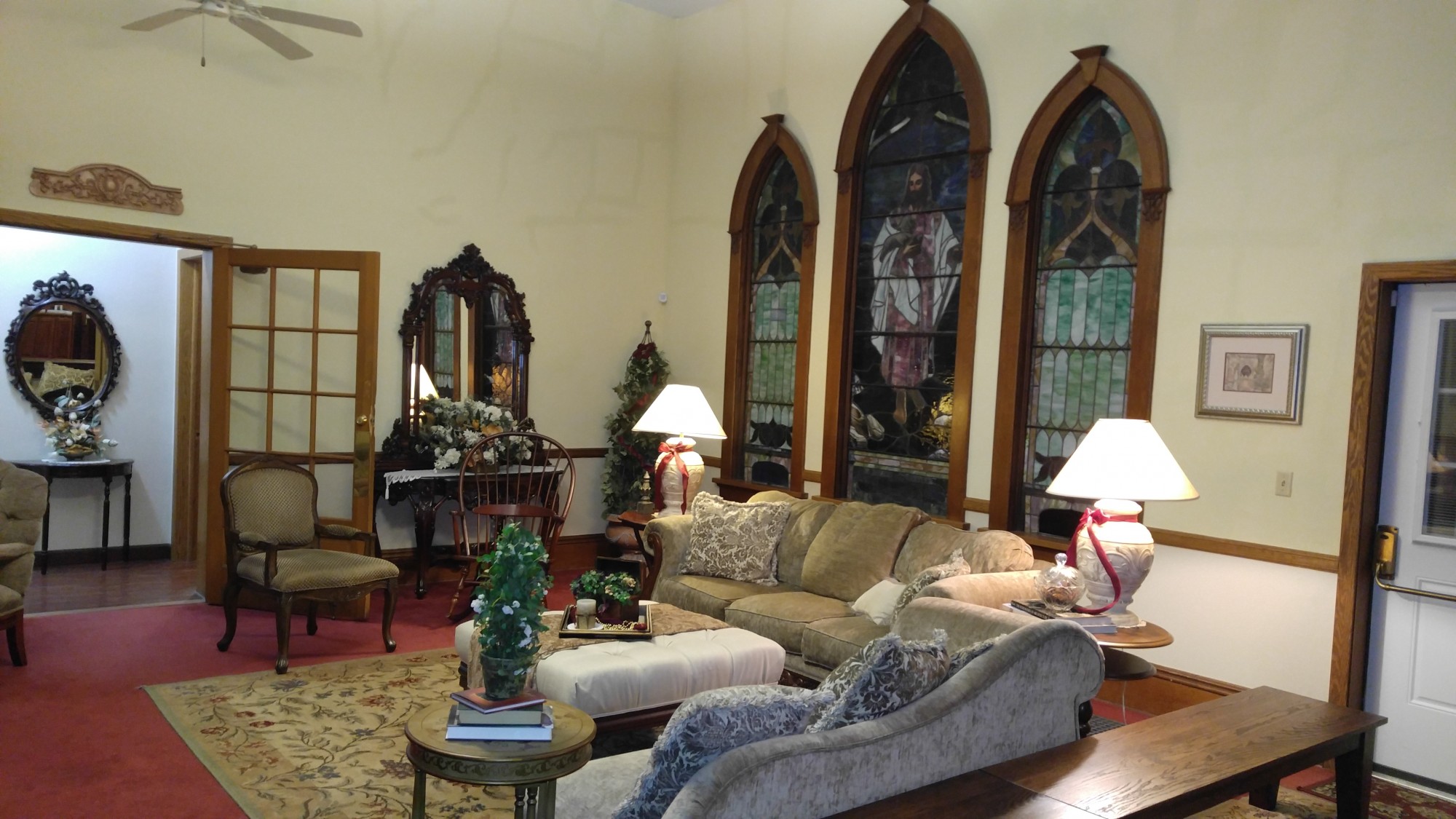 From a small, private dining area for the Bride & Groom, to a lavishly decorated bar/entertainment room, it has it all.
There is even a formal parlor that can be used by the guests to unwind and relax.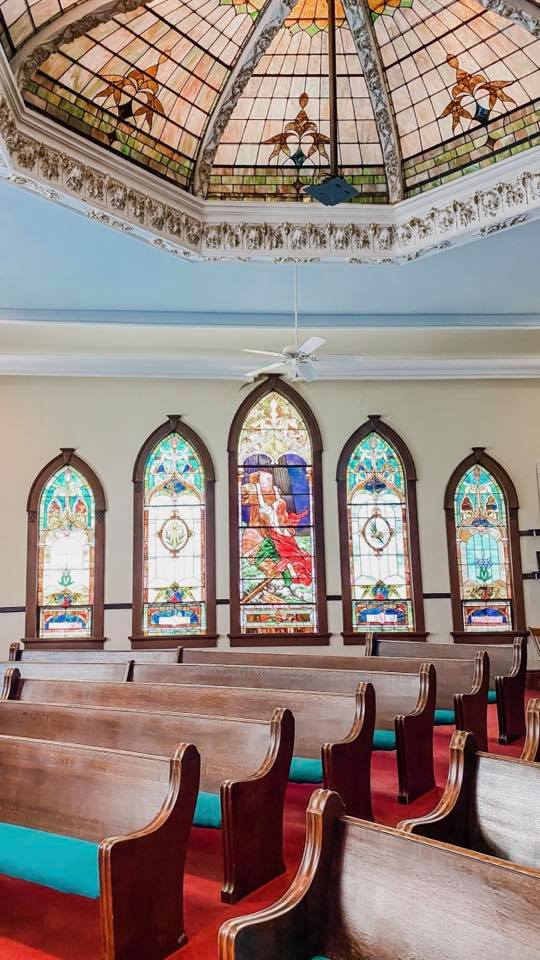 Don and Jennifer Van Meter, the owners, have the experience in hospitality and event coordination that ensures the successful conclusion of the night you always dreamed of.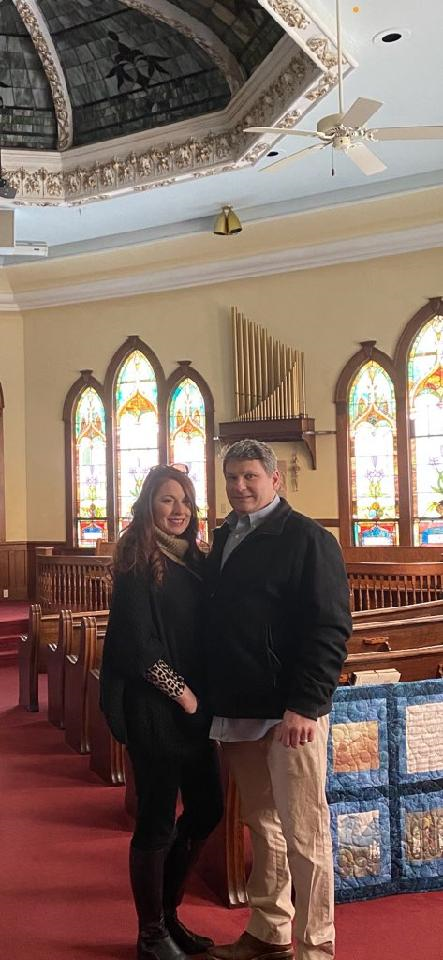 Our managers are prepared to pull out all the stops to ensure that no detail goes unattended to. Event coordination and staff are available in case you choose to elevate any experience to the next level. Any space can be decorated by professional staff to give the eye-popping look that you will be remembered for.
Don and Jennifer look forward to meeting with you and making your dream a reality.