Rooms & Grounds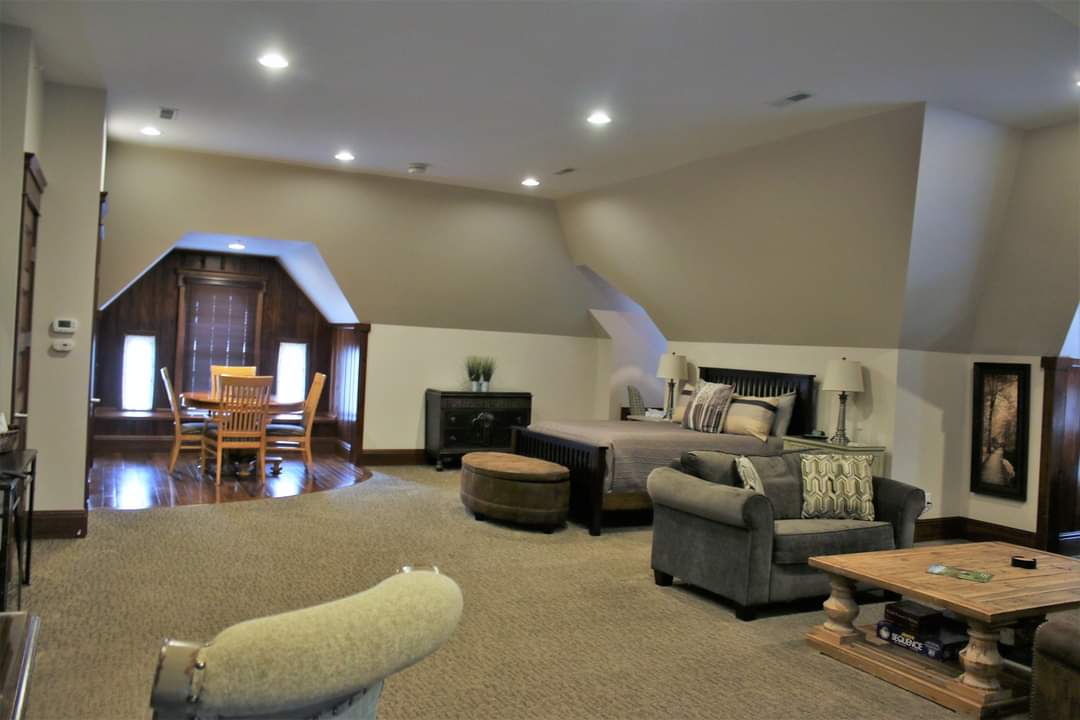 Enjoy a relaxing stay in one of our 8 beautifully appointed guest rooms. All of our rooms have TV, internet access, and private baths. They are also furnished with Amish made furniture. Additionally, some of the guest rooms have fireplaces and balcony access with views of Bellville's downtown.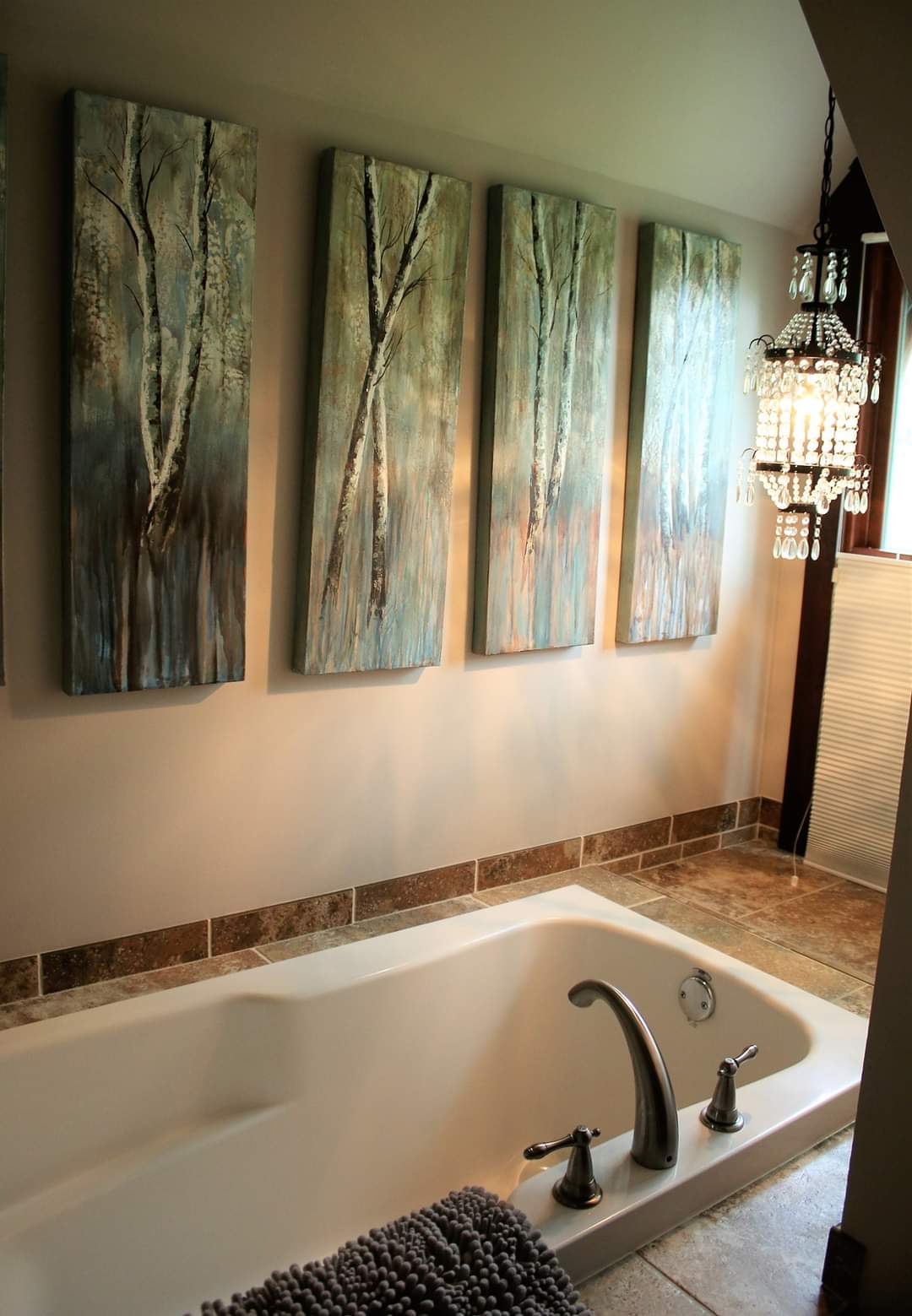 Tastefully decorated rooms create an atmosphere of elegance and refinement yet allow you to completely relax and feel right at home.
Indulge in a luxurious bath complete with complimentary sugar scrubs to help you completely relax and unwind.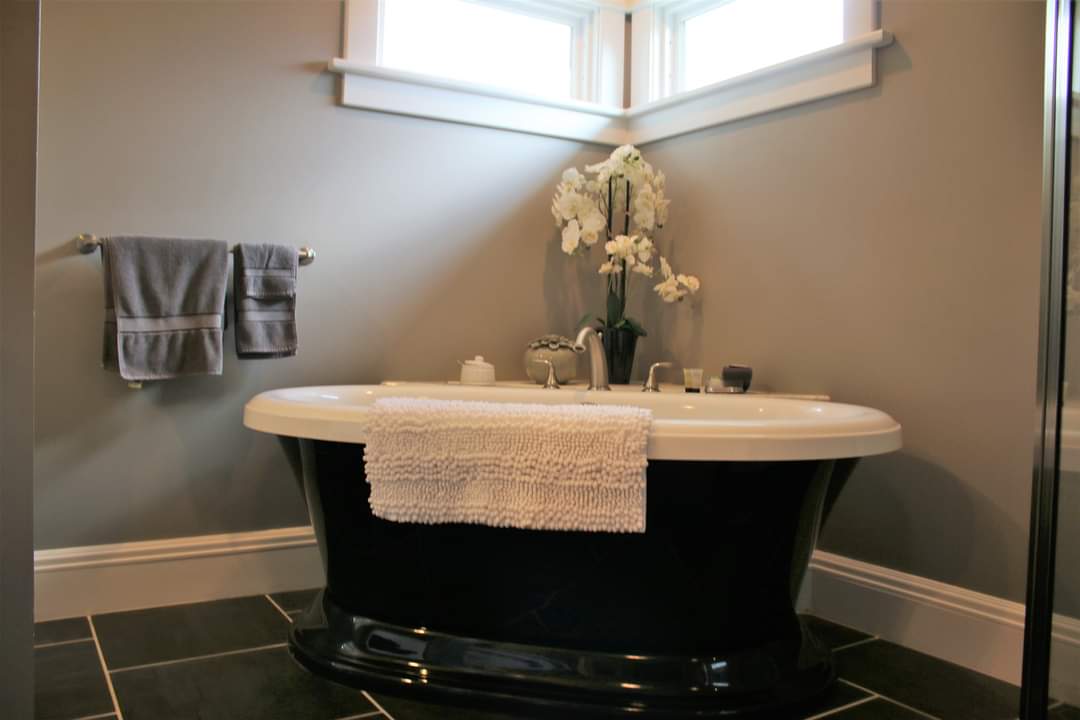 Enjoy reading your favorite book or just cozy up with your significant other by one of our beautiful marble fireplaces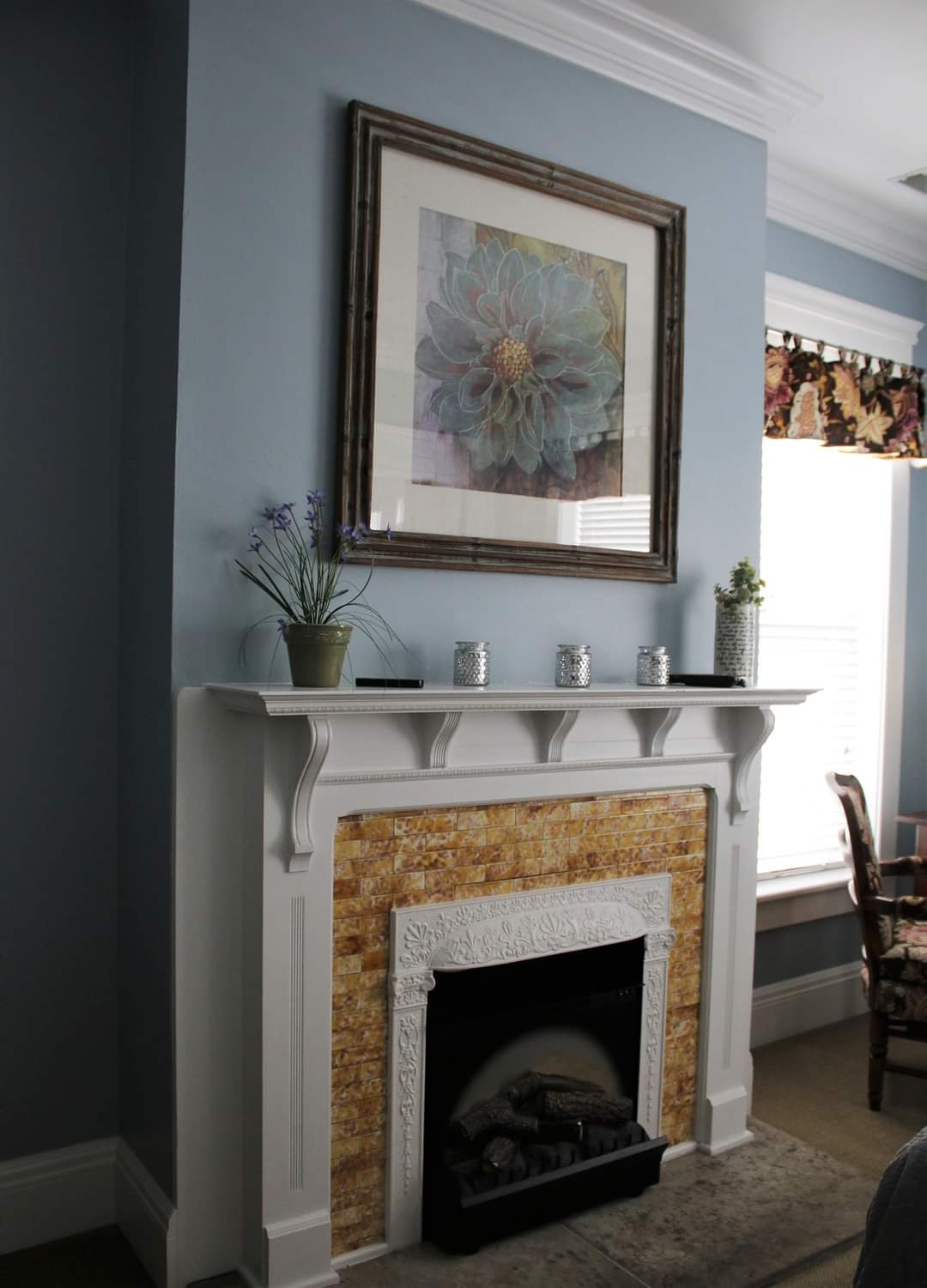 Or dream under the canopy of an antique bedstead. Spacious surroundings inside and out give you an opportunity for complete privacy or gracious sharing.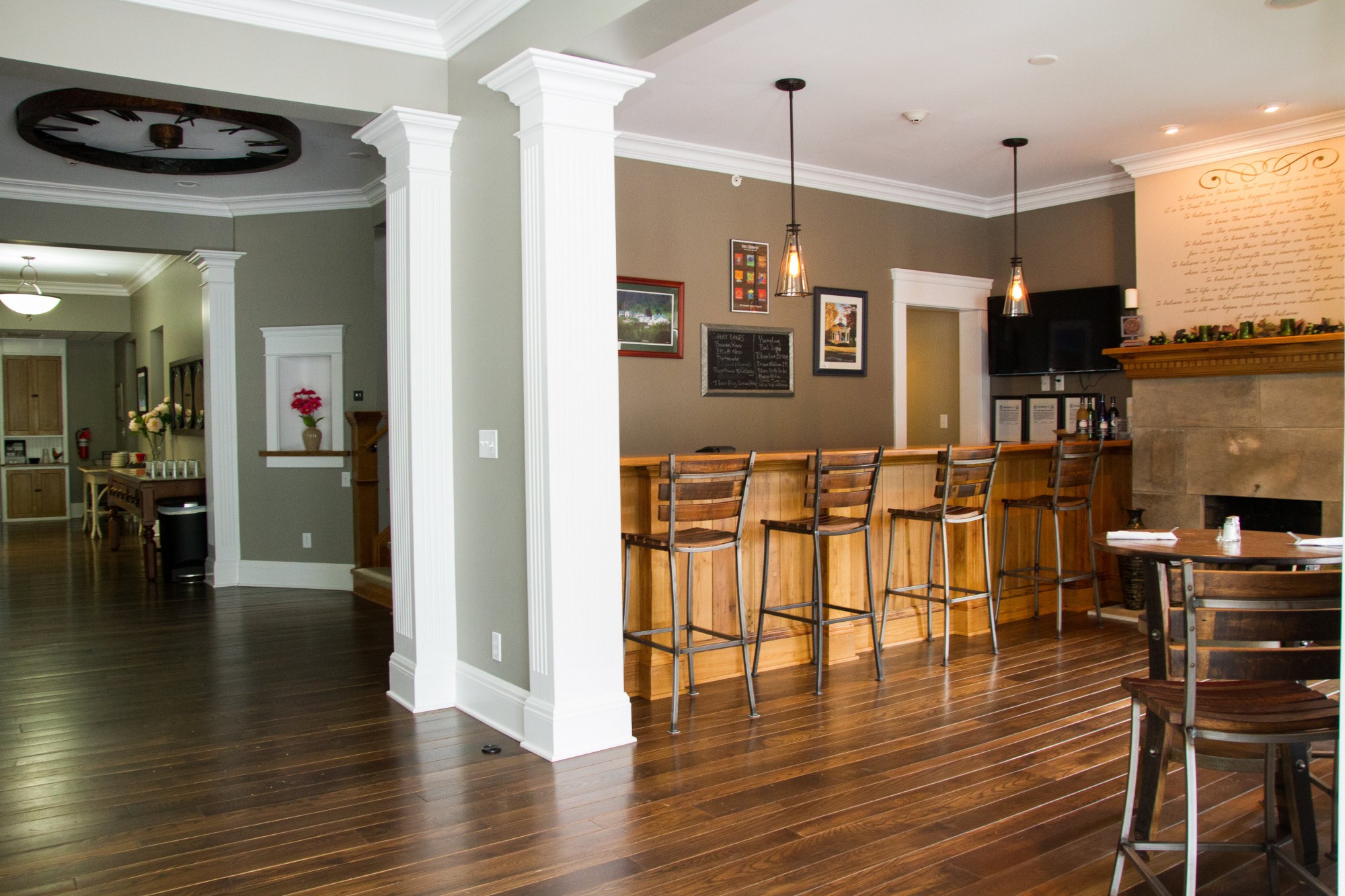 If you plan on dining in the restaurant or joining us for a wine tasting, we strongly advise making a reservation.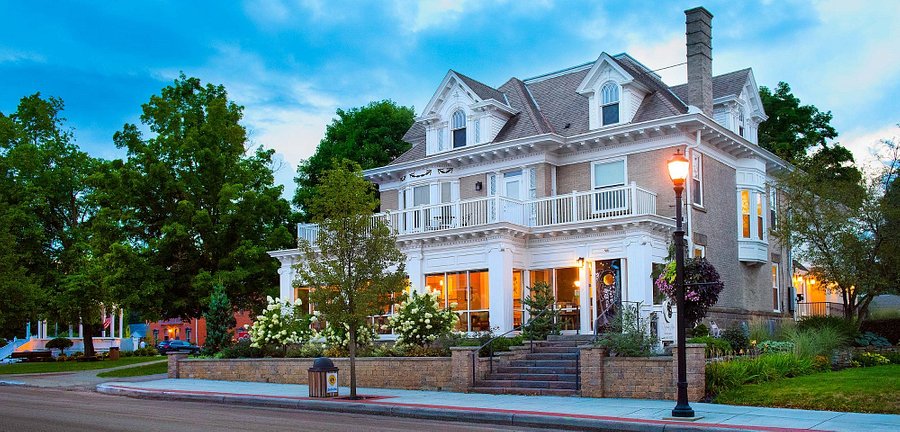 The Wishmaker House has several beautiful common areas for guests to enjoy! Relax by the fire in the living room or when warmer enjoy the outside patio area. Our winery and wine bar is now open. We have many different and delicious house wines to choose from, as well as several wines and beers from around the world.
Learn More »

This guest room overlooks the village park and has balcony access. The palate of tan, ivory and soft aqua lends to the relaxed peaceful feeling.
Learn More »

The guest room overlooking a small garden features a maple Amish made queen bed and a chic private bath with shower. The paprika, chocolate brown and raspberry color tones impart an intimate and inviting sensation.
Learn More »

The 3rd floor features our 1,200 sq. ft. suite. Views of the village can be seen from several dormers. The spacious suite boasts a kitchenette, dining/game table, sitting areas, cozy queen bed and private bath with shower and soaking tub.
Learn More »

The guest room boasts hardwood floors, an Amish queen bed and a private bath with shower. The rich tones enhance the handsome wood that lends to the collected feel of the room.
Learn More »

The outside of the Wishmaker House is just as nice as the inside! Our one of a kind front door is truly like no other! Enjoy refreshments on our gorgeous patio!
Learn More »

The guest room includes a balcony overlooking the village park and Main Street. Enjoy the warmth of this room with its luxurious queen bed, private bath with shower.
Learn More »

This guest room overlooks Main Street with Balcony access. It features an Amish made queen bed, electric fireplace and private bathroom with a shower. An ideal space to unwind and enjoy a starry night.
Learn More »

Sweet Dreams is the only guestroom on the first floor and ADA compliant.
Learn More »

The guest room has an exclusive balcony that overlooks the village park, the patio and beautiful home of Park Place. It features a very spacious bathroom with shower and soaking tub.
Learn More »