New Summer Menu and Burger Thursdays!
July 6, 2016
We are excited that summer is finally here! It's time for some fresh,delicious produce. Our new summer menu will start Thursday, July 7 and it features some great items to try while sipping wine on the patio!
We are also thrilled to bring Burger Thursdays to the Wishmaker House. Starting Thursday, July 14 we will feature a different burger each Thursday from 4pm-9pm!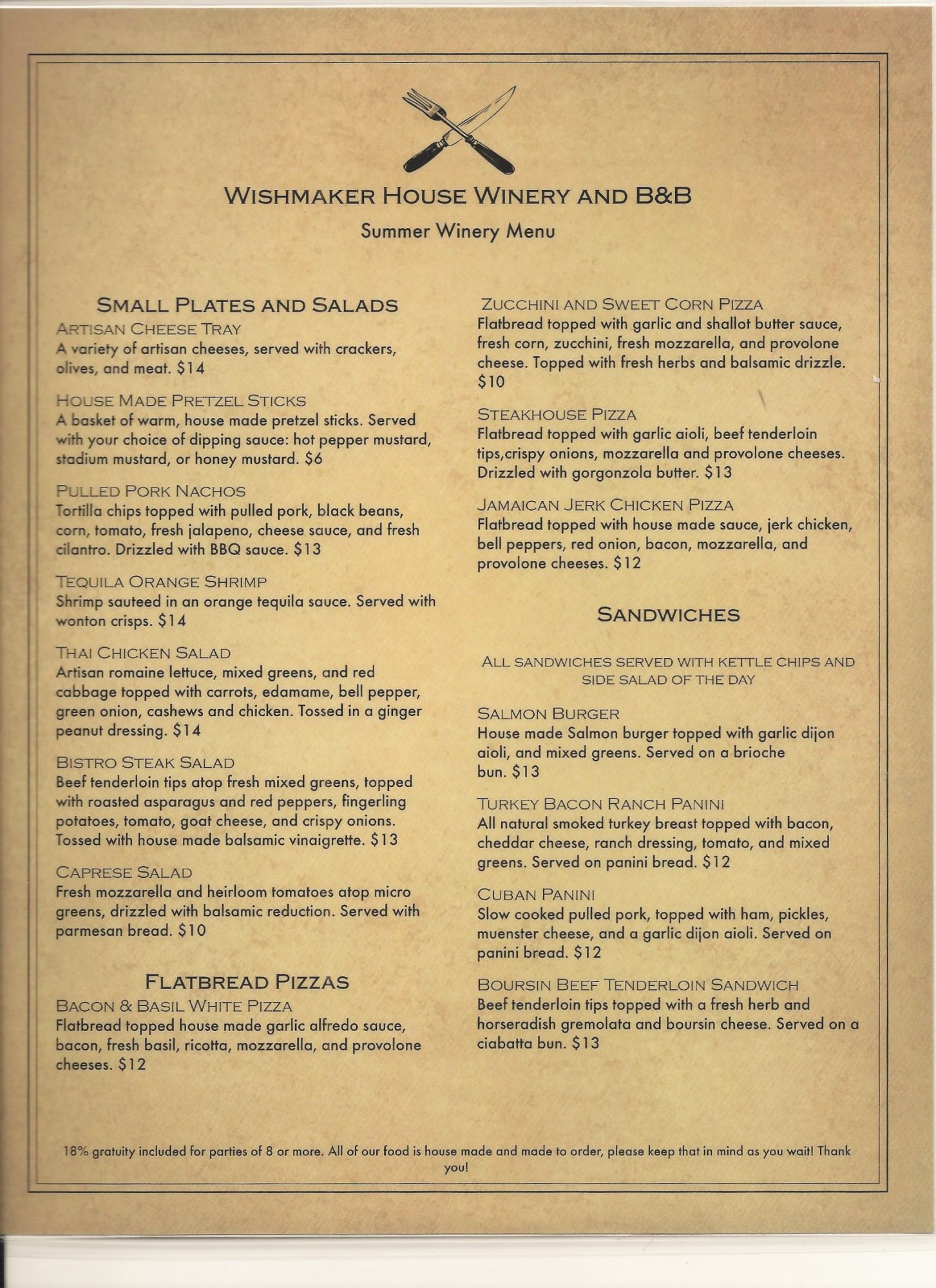 Blog Archive
Related Topics
« Back to Blog